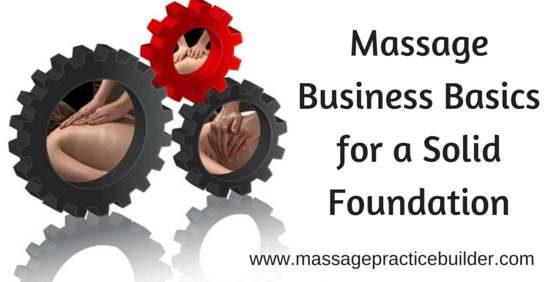 Understanding Massage Business Basics will help you in creating a strong foundation for your massage business. Reading and learning everything you can about business will be an ongoing process and it will never end. There is always something new to learn.
Here are some of the business basics to get you started:
Figure out Your Ideal Client
Creating a Business Plan
Create a Spending Plan -not a budget!
Start Simply – Share office space
Setting up your Massage Business Structure
How to make money and care
Finding office space to share
Setting up your office
Setting up a home massage office
Setting up a mobile massage business.
Creating your Policies and Procedures – Cancellation policies
Tipping Policies – Yes or No?
Choosing a Massage Business Name
Long list of Massage marketing tips
Getting Massage Clients to Rebook – Repeat Clients
Create Your Google Business Listing
What to write on your Website – a long list of suggested articles/topics
Using Massage Photos on Facebook
Evaluate if you want to learn massage insurance billing or not.
Save